Choose the temp you would like to work with.
We recruit, match, employ & prepare. You book, and get full workforce flexibility.
What you get with meploy
We build up your flexible workforce. You choose who you want to work with.
We interview, employ, pay the salary and manage compliance & HR.
You book your flexible workforce online when you need them.
Access specialist recruiters and workforce planning experts.
A simple way to find new workers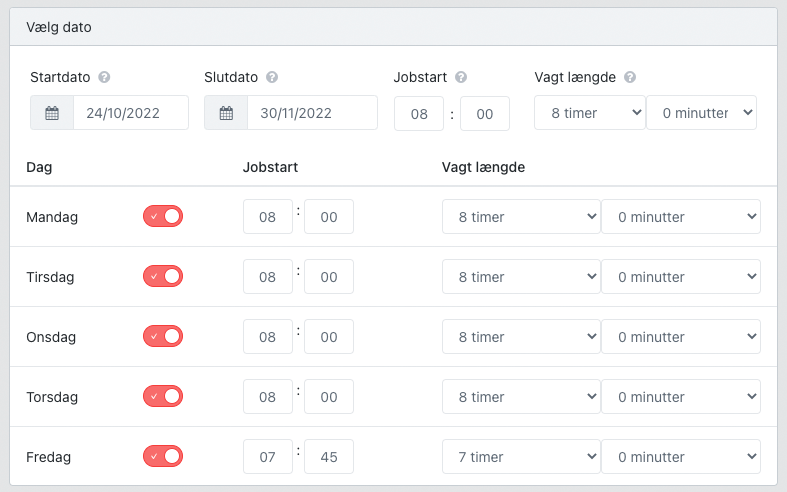 Post a shift
Posting your first shift is easy. Choose work category, write a short description, put in the dates and address, and salary, and start receiving qualified applications.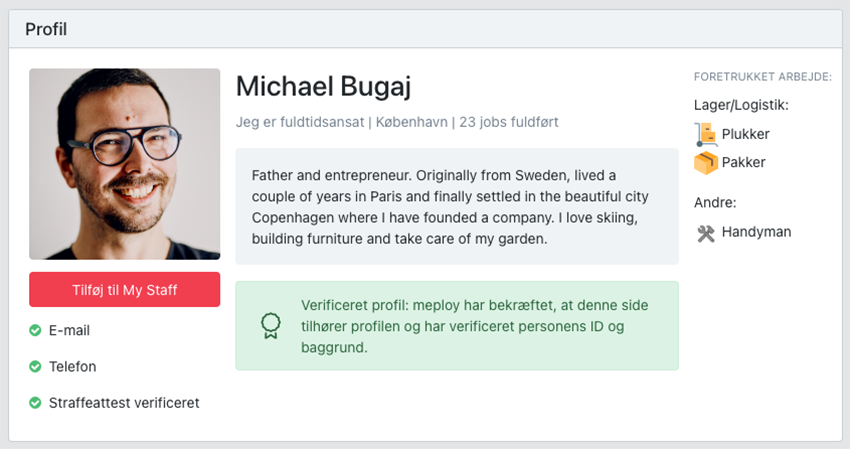 Choose your favorite candidate
We will interview and prepare each applicant. You only have to choose who you would like to work with. See the applicants' profiles, CVs and ratings, compare and choose the best fit.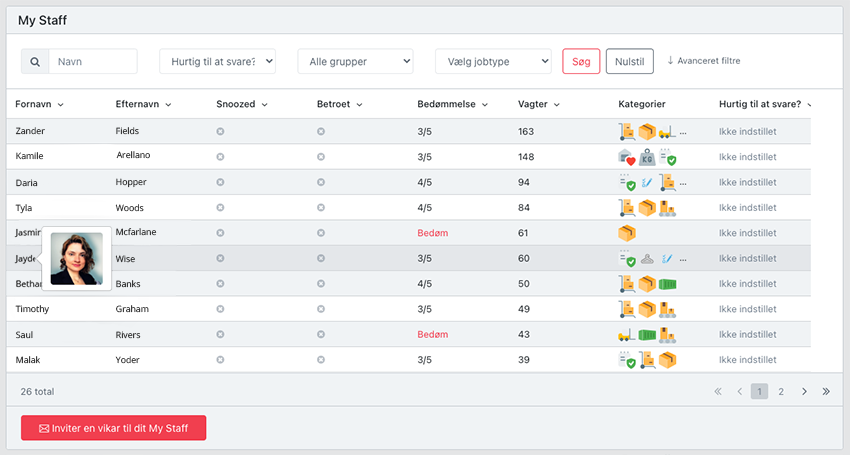 My Staff: Book your preferred workers again
With meploy's My Staff you have access to your private temporary workforce 24/7. Book directly when it suits you and plan after your need.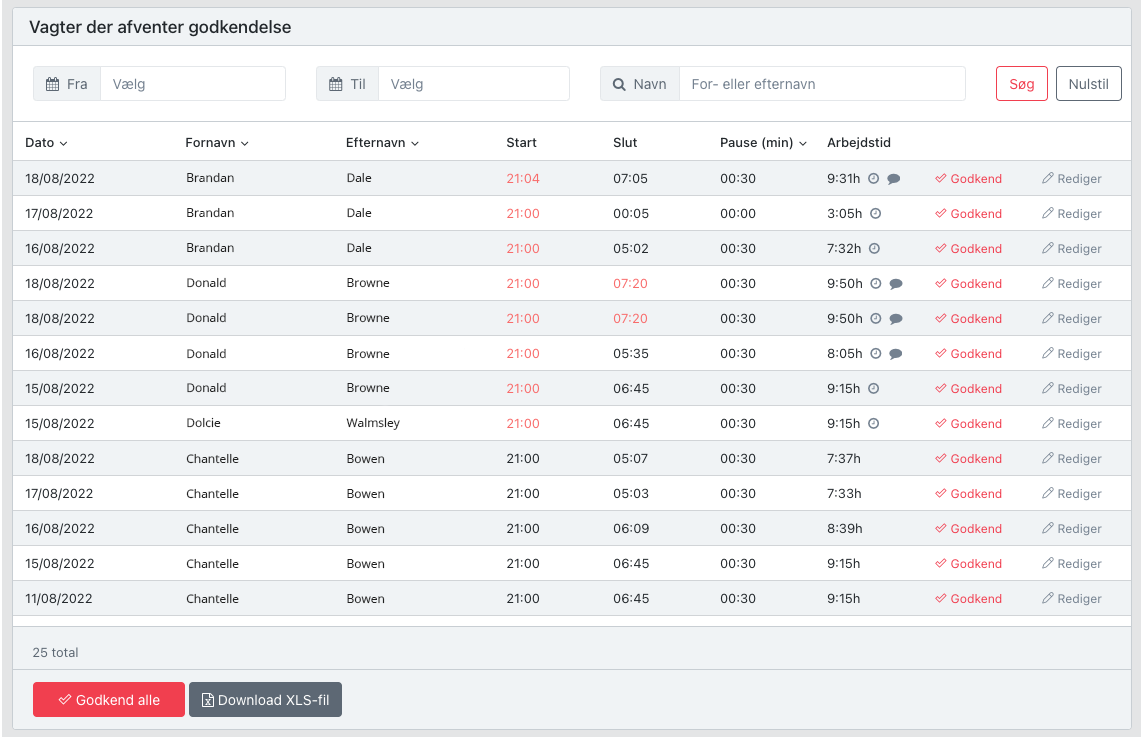 Shift approval
See all the worked hours and approve shift by shift, or all at once. You can even download everything to an XLS. We invoice weekly or monthly depending on what suits you best.
"The biggest surprise with meploy was the efficiency. We pushed a button, and the next day we had six meployees ready to go."
Jonas, Sitpack
"With meploy you get quality people fast when you need them."
Erdem, Donkey Republic
How meploy works
Recruitment and vetting process
Only 17% of job seekers search actively for work. We focus on the other 83% and help your company find the talent and workers you need. We stand out on the market by sharing 10% of our profits with our workers and offer day-to-day salary payments. This not only motivates the workforce but also helps us retain the workforce and provide your company with more stability.
All candidates are interviewed and have had a proper background and criminal record check before they are sent to you. We verify documents and prepare them for the work to ensure a good match. As a testament to this, 91% of all candidates are re-booked more than five times by the same company.
Hire or book
Using temporary staff as an extension of your existing workforce is a cost effective solution to bring in specific skill sets at times when you need them most. We guarantee low service fees (20 kr per hour worked) and a try & hire fee of only 8.000 kr. per worker if you find the perfect candidate for a permanent position.
Salary and collective agreements
We follow all collective agreements in Denmark and have industry experts to ensure we are 100% compliant. Salaries are paid monthly but we offer day-to-day salaries to all temps on meploy to ensure they have access to their money directly.
Starting up with meploy
Each shift leader is offered a training session to ensure you feel comfortable using our platform.
As soon as you sign up, one of our local account managers will call you and guide you through the basics, the process and help to ensure a smooth start. We're always here to help you.