Pakking title could go here, for either company or worker?
We've split up the cost for the temporary worker and our service. No hidden fees, and full transparency for everyone.
Find quality pakers in less than a second
meploy is home of quality pakkers searching for temporary work. Companies across Denmark are using meploy to find local, reliable and high quality temp staff quickly. Give your business the power of speedy and flexibility.
Christina

Copenhagen
84 completed ploys
Member since 2017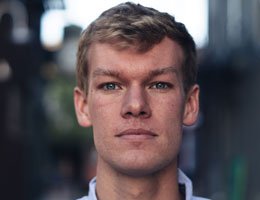 Lars

Ålborg
48 completed ploys
Member since 2018
Christina

Copenhagen
84 completed ploys
Member since 2017
"The biggest surprise with meploy was the efficiency. We pushed a button, and the next day we had six meployees ready to go."
"With meploy you get quality people fast when you need them."
Try employ for free, no commitments
Try before you commit, because we want you to be completely happy with our product.
Need help?
See below the most common questions, and please visit our help center. If you can't find the answer, email us!
How do I book staff with you?
Post a job on the meploy platform and we'll take care of the rest. You only have to choose the right candidate.
What is the difference between you and a temp agency?
meploy is more of a recruitment platform than a traditional temp agency. We connect businesses directly with high-quality work seekers, allowing us to lower the agency fees by up to 70%, without lowering the salaries of the persons that work.
What are your fees?
Fugiat nulla pariatur. Excepteur sint occaecat cupidatat non proident, sunt in culpa qui officia deserunt mollit anim id est laborum.
Who are the work seekers on meploy?
Sed ut perspiciatis unde omnis iste natus error sit voluptatem accusantium doloremque laudantium, totam rem aperiam, eaque ipsa quae ab illo inventore veritatis et quasi architecto beatae vitae.